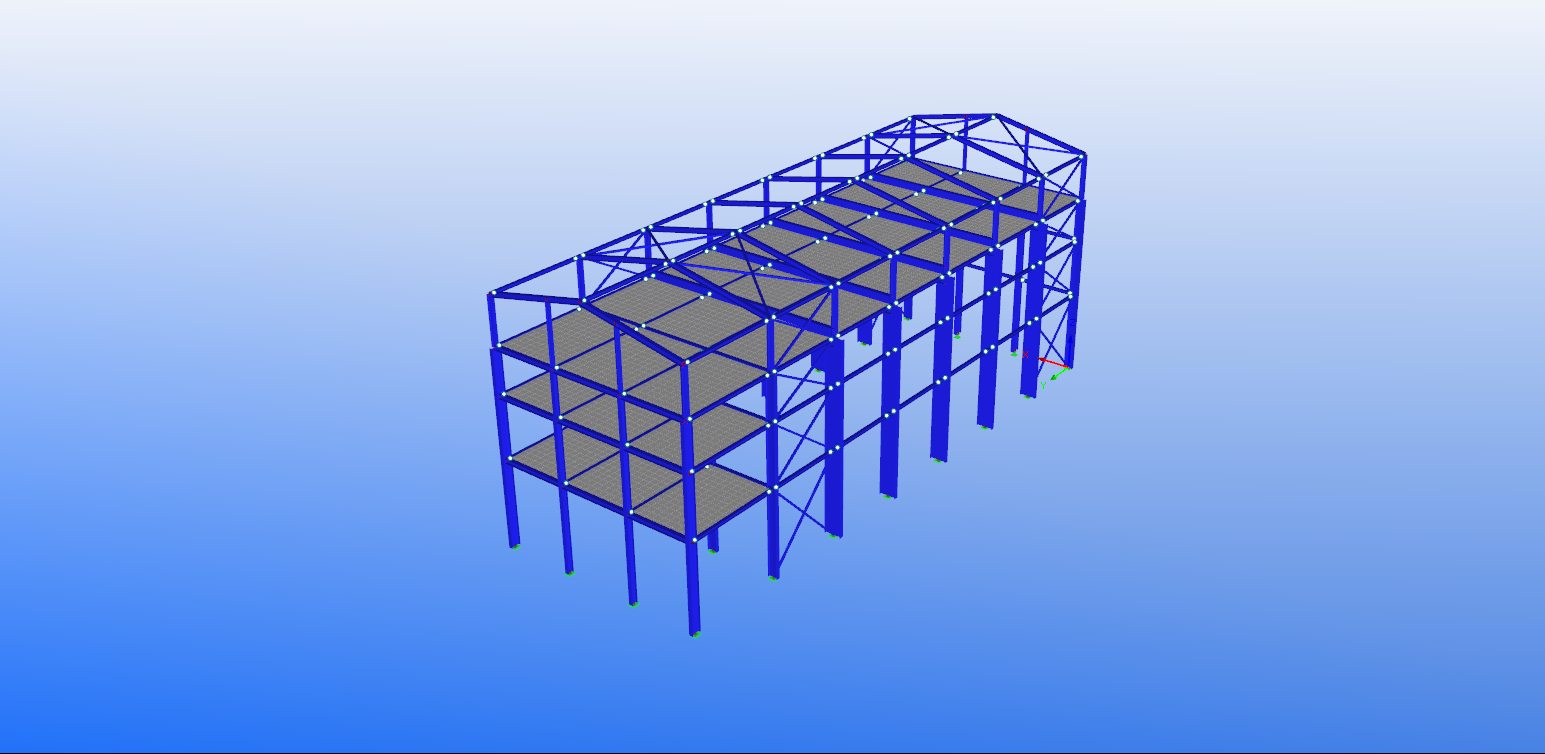 Multi-story cold storage warehouse
Location Dhaka, Bangladesh
Sector Logistics / cold storage
Scope Preliminary structural design and quantities estimate
Notes In cooperation with CT-TECHNOLOGIES ApS
EPC Contractor for climate-controlled facilities.
Daily logistics operations are quite a challenge in a heavily urbanized area of Dhaka. Problem gets even more pronounced when it comes to the delivery of frozen food to local markets, which imposes the necessity of building cold storage warehouses in urbanized areas. Regularly, there is a problem with the availability of bigger plots of land for the building such facilities and as alternative owners are seeking for unconventional solutions such as Multi-story warehouses to meet capacity requirements.
SPACE CONSTRAINTS TO MEET CAPACITY REQUIREMENTS
LIMITATIONS DUE TO INTERNALLY LOCATED INSULATED ENVELOPE OF THE COLD STORE
HEAVY LOADS DUE TO SELF WEIGHT OF NON-BEARING HEAVY DUTY CONCRETE FLOORS OVER THE INSULATION LAYER (5 kN/m2)
HEAVY LOADS IN VARIABLE ACTIONS DUE TO REQUIRED STORAGE CAPACITY (10 kN/m2)
RELATIVELY HIGH PEAK GROUND ACCELERATION (0,2g) IN COMBINATION WITH HEAVY LOADS LOCATED HIGH IN THE BUILDING
MASSIVE COLUMNS SECTIONS (COLUMN HEIGHT app. 15m – AREA WITH THE HIGH RACKS)