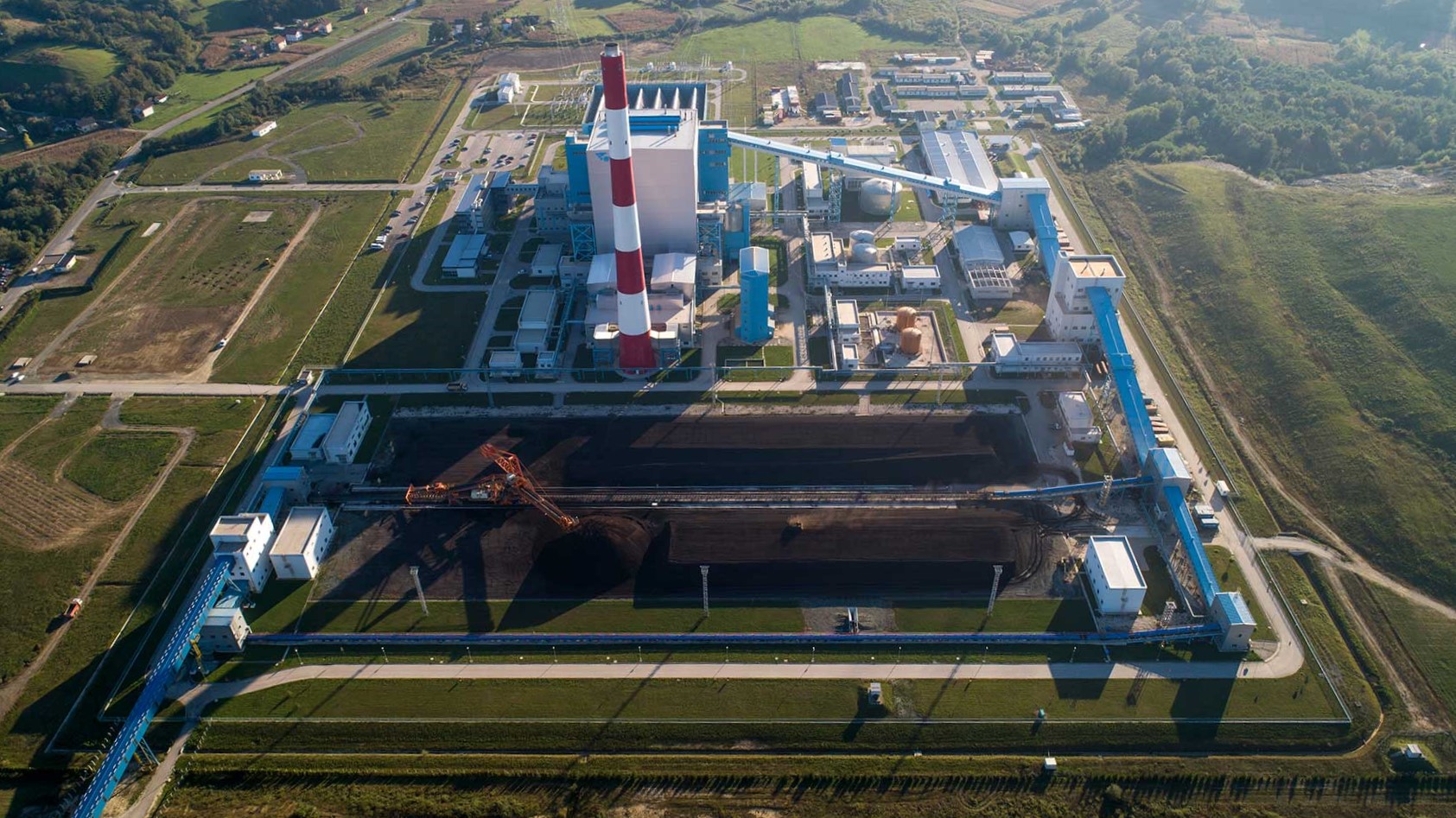 Stanari Thermal Power Plant
Location Stanari, RS, BiH
Sector Industrial/Power Plants
Scope Construction of major part of RC structures, supply of fresh concrete, on-site reinforcement processing workshop, RC detailing, re-design of boiler house foundations, design&supply&installation of steel structures for administrative building
Notes The project is executed by MD-PERIC COMPANY d.o.o.
It is shown here as our personal reference.
This project is where the story of S Tech has begun. Three of us who founded the company used to work on this project from its commencement to the project closure. Later it turned out that this project was only the first one in the series of projects that followed we worked on together. This project was probably the best thing that can happen to young engineers to mature in terms of profession. We started as site engineers and grew in project hierarchy, ending up being in charge of the project scope given above.
It's worth mentioning that this was the first power plant built in BiH after approximately three decades.
PROJECT DESCRIPTION
Power plant Stanari is the coal-fired power plant located in the north BiH. It is a single unit 1x300MW with a single reheat steam turbine and air-cooled condenser. The company we worked for was the major subcontractor for civil works to general contractor Chinese Dongfang Electric Corporation. Scope we've been incharge of included delivery of major part of the earth&concrete works, fresh concrete supply, EPC delivery of administration building, RC detailing, part of fifnishing works, etc. Our resources included equipment and machinery for earthworks, two site concrete batching plants, an on-site fully equipped rebar processing workshop, all equipment needed for execution of concrete works, a big team of staff, and approximately two hundred workers at peak of the works. The plant is composed of more than 40 independent buildings and many underground reservoirs, tanks, sylos, air-cooled condenser platfrom, conveying systems etc.
FIRST POWER PLANT IN BIH AFTER THREE DECADES
SINGLE UNIT 1x300MW, SINGLE REHEAT TURBINE, AIR COOLED CONDENSER
PROJECT DELIVERED IN 45 MONTHS INCLUDING COMMISSIONING
CONCRETE CASTING VOLUMES OF OVER 1500m3 IN ONE BATCH IN EXTREME WEATHER CONDITIONS (-15C / +40)
MASS CONCRETE TEMPERATURE CONTROL MEASURES
MORE THAN 100.000 m3 OF CONCRETE CASTED, MORE THAN 10.000t OF REBAR INSTALLED
FREQUENT PERIODS WITH 24 HOURS/DAY WORKING TIME
150m HIGH CHIMNEY RC WIND SHELL, 75m HIGH BOILER HOUSE, 35m AIR-COOLED CONDENSER, 35m HIGH TERTIARY COAL CRUSHER HOUSE